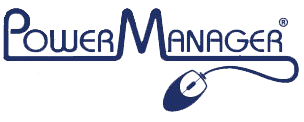 PowerManager and NeonLink working together for you
PowerManager and NeonLink have partnered together to create an integrated web portal designed to give your customers online access to their billing information.  This web portal is integrated with PowerManager to give your customers the ability to make online payments, view billing statements, and even receive personalized tips to optimize their energy consumption.  This integration helps assure that your customers have online access to the self-service information they need to minimize the load on your customer service representatives.
Integration Process
NeonLink typically requires less than 10 hours of your staff's time to complete the portal integration with your PowerManager billing software.  The portal will appear as a seamless extension of your existing website.  NeonLink will be "invisible" to your customers.  They will now have the option to sign up to receive paperless payments, make online payments from their computer or mobile devices, and view current and past billing statements without the feeling of navigating away from your utility's website to do so.
Call now 801.432.0161 to schedule an online or in-person demonstration of our services at your convenience.